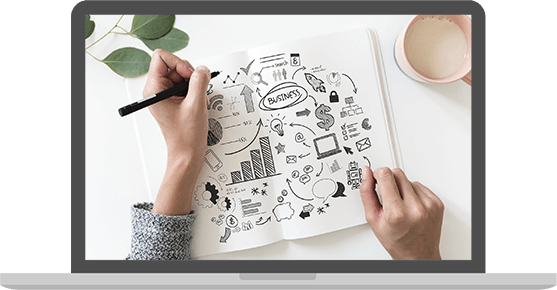 Design on Demand
At Ad Animate, We commit to provide industry standard services to all our members and customers. With this believe we have launched Design On Demand. Its a very special feature where any of our member and customer can request for a customized design as per their requirement.
We have a large collection of animated banner ads templates but still if you are not able to find any design which you require then this service is for you.
WHAT IS INCLUDED ?
Design on Demand Includes following features:
Custom made creative banner design according to the requirement.
Up to 17 standard sizes or any custom size you want.
Background Removal services
Social Media Kit
Dedicated designer
Unlimited revisions
Editable files
Extra Fast Delivery options
Google Ads support
24×7 support
PRICING PLANS
Customized Design
1 Revision
3 Sizes *
Google Ads Ready
3-4 days Delivery **
Published Files Included

Most Popular

Ultimate

$159 One Time

Customized Design
Unlimited Revisions
10 Sizes *
Free Background Removal (3 images)
Google Ads Ready
5-7 days Delivery **
GWD Files Included
PSD Files Included
Published Files Included
Social Media Kit
1 Month Support

Customized Design
3 Revisions
7 Sizes *
Free Background Removal (1 image)
Google Ads Ready
2-4 days Delivery **
GWD Files Included
Published Files Included
* You can choose from 17 standard sizes or you can provide any custom size at the time of making your order. If you choose more than specific sizes in the order, you will be charged additional for that.
** For extra fast delivery your order will be delivered within selected time excluding weekends and public holidays.
STANDARD BANNER SIZES
leaderboard (728×90)
banner (468×60)
half banner (234×60)
button (125×125)
skyscraper (120×600)
wide skyscraper (160×600)
small rectangle (180×150)
vertical banner (120 x 240)
small square (200×200)
square (250×250)
medium rectangle (300×250)
large rectangle (336×280)
half page (300×600)
portrait (300×1050)
mobile banner (320×50)
large leaderboard (970×90)
billboard (970×250)
FAQs
Design on Demand is a special customized service for all our members and customers. Within this service we provide you customized design service as per your requirement. We have large collection of banner ad templates but if you do not find any suitable design for you then you can opt this service in very competitive prices.
How should I proceed with this service?
First, you should check our plans for design on demand service. Then you have to compare features and must choose the one which you actually require. Then you can simply click on Buy Now button and it will lead you to the selected package (Starter, Advance or Ultimate) page. On this page you can simply buy the plan or you can even customize the plan with adding different available options of the package.
I have paid for the package, what's next?
Once you buy a design on demand package then our team will contact you regarding your order. They may ask you for design details like- Logo, Text Content, your business website etc if you haven't provided in the order form. They will remain in touch with you during the customization process to ensure a high quality banner design.
We provide number of revisions in some packages. Our team will send you customized design of your banner for getting your approval. Once they will get your approval, your design will be proceeded for implementation into Animated HTML banner. In case you find some issues in the design or you want us to make some modifications then you will use revisions. For example- in case of Advance Pack you will get 3 revisions.
What if I want a banner in different size other than your size list?
Design on Demand is quite a flexible option for our members and customers. At the time of Choosing package options, if you do not find any suitable sizes then you can also mention your own custom sizes.
When will you deliver my order?
Once we will get complete material from your side our team will start working on your customization service and will be in touch with you during the customization process. We have already mentioned delivery time in the plan list but it can be changed as per the response received from your side. If you are prompt in replying for queries from our team then they will be able to complete the order in the mentioned time.
How will I get my completed order?
Once your order will be completed, our team will notify you on your email regarding the order completion. They will send you preview link along with all the files (PSD or GWD or both) as per your design on demand plan.
Can I get refund if not satisfied?
Once your order is started you are not eligible for any refund. Refund is only possible if you made the payment but do not want to proceed further.
What material/information I have to provide?
In package buying page you will find upload material option where you can upload all the details. In case you do not have any material ready, you can sent that directly to [email protected] or  our team will contact you directly regarding the material and any information we will require during customization.
What If I don't have any image to be used in banner?
In such cases we will either select free stock images for you or we will recommend you paid stock images which you have to buy and send us back to be used in your banner.
What I will get in Social Media Kit?
Social Media Kit includes Facebook Timeline Graphics, Instagram Banner & Twitter Header.  You will get PSD files and high resolution JPG files for these graphics.
What Support includes and how to get it?
Support includes any bug fixing, technical issues and queries solution. For support you can chat with us, write us or directly email to the team at [email protected]. Please note- Support doesn't include any further customization and installation.
What Softwares you use to design these banners and how to edit them?
Firstly, we design banner concept in Adobe Photoshop and after that we animate and convert it into HTML5 banner using Google Web Designer. You can check our support page to learn how to edit these banners easily using the required tools.
I want my banner in other language than English. Is it possible?
Yes, you can get your banner in any language you want. You simply need to send us details of your banner in that language and our team will take care of the rest.