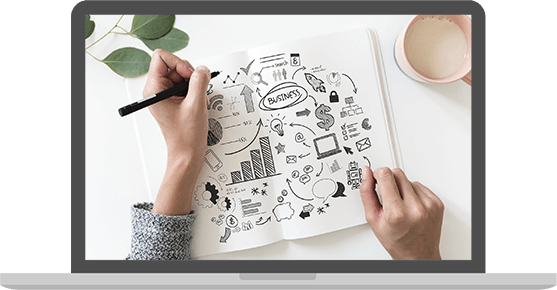 Design on Demand (DOD)
At AdAnimate, we commit to provide industry standard services to all our members and customers. With this believe we have launched Design On Demand. Its a very special feature where any of our member or customer can request for a customized design as per their requirement.
We provide solutions for html5 banners, gif banners, social media graphics and videos, website slider, logo animation, wordpress theme setup, graphics (logo, brochure etc) and much more…
OUR SERVICES
BANNER DESIGN & ANIMATION
THIS INCLUDES :
- HTML5 Animated Ad Banner
- Animated GIF Banner
- Social Media Banners & Graphics
- Social Media Videos
PHOTO EDITING & RETOUCHING
THIS INCLUDES :
This includes background removal, image manipulation, photo editing and retouching.
WORDPRESS INSTALLATION & THEMES SETUP
THIS INCLUDES :
This includes WordPress installation on your server with mandatory plugins and any theme setup you provide.
ANY OTHER REQUIREMENT
Ask for quotations if you have any other requirement
FAQs
What is DOD and how this service works?
DOD means Design-On-Demand. Our skilled team of designers and professional developers will create an item that you want. HTML5 banner ads, gif banners, social media graphics, image editing, wordpress thee installation and videos are included in DOD. But not only this, we will add more services soon. Till then, you can drop us your requirement in the section above.
How should I proceed with this service?
First, check out our plans for design on demand service. Then select the service you need and make an order to select service. You can even add various options that we have added as extra 'addons' in the respective section of customization service.
I have paid for the customization plan, what's next?
Once you buy a design on demand package then our team will contact you regarding your order. They may ask you for design details like- logo, text content, images (or any other detail required as per service) if you haven't provided in the order form. They will remain in touch with you during the customization process to ensure a high quality item.
We provide number of revisions included in some plans. Our team will get in touch with you once they come up with your customized item, for your approval. If you feel satisfied, we will send you the files. And in case you find some issues in the design or you want us to make some modifications then you will use revisions. 1 time change means 1 revision.
What if I want a different size other than your size list?
Design on Demand is quite a flexible option for our members and customers. At the time of Choosing plan options, if you do not find any suitable sizes then you can also mention your own custom sizes. You can mention details in 'Additional Information' of the plan.
When will you deliver my order?
Once we will get complete material from your side our team will start working on your customization service and will be in touch with you during the customization process. We have already mentioned delivery time in the plan list but it can be changed as per the response received from your side. If you are prompt in replying for queries from our team then they will be able to complete the order in the mentioned time.
How will I get my completed order?
After final approval by your side, we will deliver you files either on your mail or through skype. For bigger files, we may use online tools for transferring files.
Can I get refund if not satisfied?
Once your order is started, you are not eligible for any refund. But in case after multiple revisions you feel unsatisfied by our service, we will give 100% cashback to you.
What material/information I have to provide for my order?
While ordering,  you will find 'upload files' option where you can upload all the images in zip format. In case you do not have any material ready, you can sent that directly to [email protected] or our team will contact you directly regarding the material and any information we will require during customization.
What If I don't have any image to be used in design?
Don't worry. We will use images at our own discretion to bring your vision to life.
Though we try to use free stock images. But if we find any image that suits your design best and it's paid, we will recommend you buy that image. If you agree, we will use in your design.
Do you also design graphics for other social media platforms than mentioned?
Yes, we are open for that. You just have to mention any special requirement and we would love to create that for you!
What support includes and how to get it?
Support includes any bug fixing, technical issues and queries solution. For support you can chat with us, write us or directly email to the team at [email protected].
Please note- Support doesn't include any further customization and installation.
What software or tool you use to design and how can I edit?
We expertise in many softwares and tools. For graphic work we generally use Adobe Photoshop, Adobe Illustrator and Corel Draw. For video work we use Adobe Illustrator, Animate, Edge etc. It actually depends on your need.
And as per we design and implement your need, you will get source file of that particular software / tool.
I want a design in other language than English. Is it possible?
Yes, you just have to send the content in whatever language you want. If your content is other than english, it would be great if you can send us it's English version as it would be easier for our team to understand better.
Do you also provide hosting services?
Yes, feel free to ask our team if you get any questions. We do provide hosting solutions, but you will have to pay additional for that.